Sunflower Seed Oil Processing Line
(Sunflower Oil Production Plant, Extracting Sunflower Oil, Sunflower Oil Production Line, Sunflower Oil Manufacturing Process, Sunflower Oil Mill, Sunflower Oil Mill Project, Sunflower Oil Refining Process)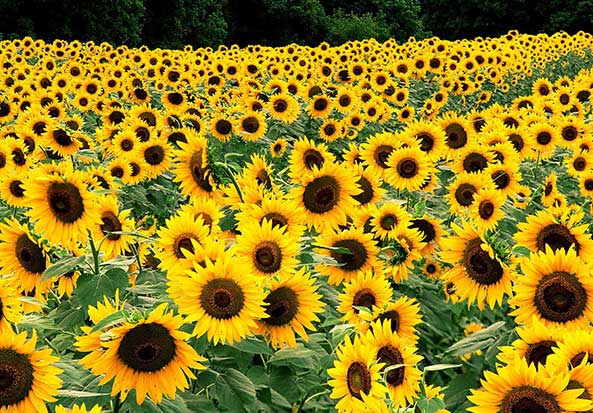 Description:
Sunflower Seed Oil process flowchart: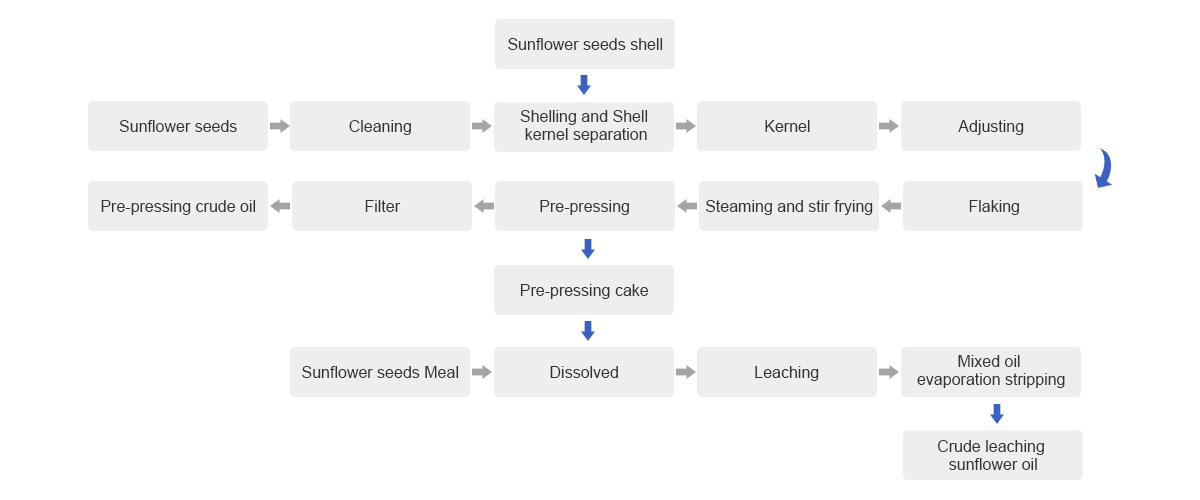 Operation points:
Sunflower seed raw material by the vibrating screen, the wind sorting box after the election, into the vertical centrifugal sheller shelling, and then separated in the shell kernel separation. After separation, the shell content of sunflower seeds is less than 10%, and the kernel rate is less than 1%. Adjust the water to 8-9%, the temperature 60 ℃. Using vertical rolling mill to roll into the thickness of 0.5mm raw embryo, the auxiliary steaming wok and pressing steamed frying pan after steaming into the pre-pressing machine mature embryo water is 2%, the temperature is 110 ℃. The pre-squeezed oil is filtered to obtain a pre-pressed oil for refining. Pre-pressed cake for leaching, the mixed oil by evaporation, stripping to be extracted crude oil sent to refining. The sunflower seed meal obtained after the leaching of the wet meal.
Challenge Maximum uptime while constantly improving your process.
Downtime is a costly business. To keep your operation up and running, a professional partner with the know-how to service your equipment and systems plus a reliable supply of spare parts are essential.
Solution: 24/7 service
Dingzhou Yongsheng Part & Service staff helps optimize and keep your operations on-line throughout the life-time of the equipment.We are trying the shortest delivery time for spare parts ensure .
We take care of your service needs at our workshops or at your mill. Contact us 24/7 for technical assistance or a visit by a field service engineer. Our service include system trouble shooting, retrofits, repairs, hands-on staff training and site audits.