Soybean Oil Processing Line
(Keywards: Soybean Oil Plant, Soybean Oil Extraction Plant, Soybean Oil Production Line, Soybean Oil Mill)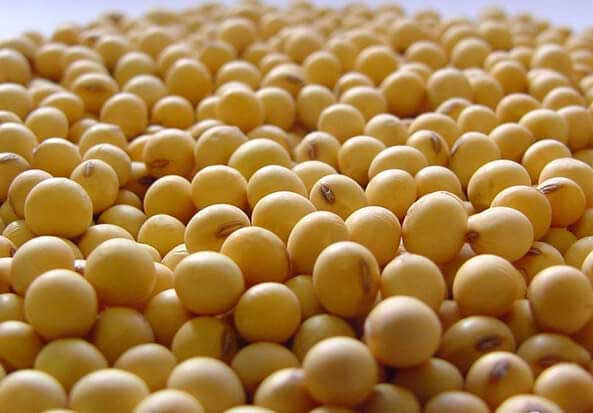 Description:
Production of Soybean Meal for Feed stuff process
Soybean oil process flowchart:

Operation Points:
Soybean raw materials are vibrated screen or flat rotary screen to remove impurities, and then through the permanent magnetic separator to remove magnetic impurities, net impurities in the amount of soybean less than 0.1%. The soybeans were then broken into 1 / 4-1 / 2 flaps using a twin-roll crusher and the powder level should be less than 5% (20 mesh 24.5mm sieve test). The ground beans were softened for 20 min at 60 ° C and 10-12% moisture using a layer softening pot. The single-pair roll mill was used to crush the broken beans into 0.3 mm thickness embryos with a powder size of less than 15% (sieve 1 mm sieve test). If the raw embryo moisture is too high, need to use flat-panel dryer will be adjusted to 6-8% moisture of raw embryos. Soybean embryos should adopt direct leaching, because soybean oil content is higher, the solvent ratio should be 1: (1-1.1). The mixed oil is pretreated, evaporated and stripped of crude oil to be refined. In order to destroy the anti-nutritional factors contained in soybeans and urease, leaching wet cake in addition to the need to be dissolved in baking, in the steam-off, the total baking time should reach 40-50min, the meal temperature of 105 ℃, the finished meal is cooled and sent to the meal bank.
Challenge Maximum uptime while constantly improving your process.
Downtime is a costly business. To keep your operation up and running, a professional partner with the know-how to service your equipment and systems plus a reliable supply of spare parts are essential.
Solution: 24/7 service
Dingzhou Yongsheng Part & Service staff helps optimize and keep your operations on-line throughout the life-time of the equipment.We are trying the shortest delivery time for spare parts ensure .
We take care of your service needs at our workshops or at your mill. Contact us 24/7 for technical assistance or a visit by a field service engineer. Our service include system trouble shooting, retrofits, repairs, hands-on staff training and site audits.